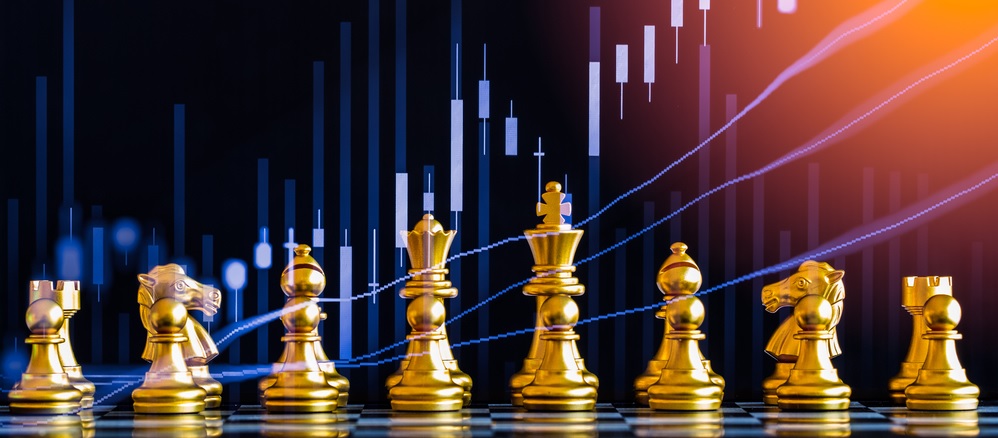 Having reached a stage where you're comfortable with what CFDs are, how they work and the various different options that present themselves to you as a trader, it's time to start looking further into the nitty-gritty that is trading strategy. Ask any accomplished trader whether or not he employs a consistent, repeatable strategy, and more often than not you'll find the answer in the affirmative. Devising a strategy is a central component of successful, sustainable investment – anything else is either highly labour and time intensive, or bordering on guesswork.
Why Do You Need Strategies to Trade CFDs Successfully?
A strategy for investing is like a blueprint for building a house – without those instructions in place, it is hard to ensure you're consistently hitting the mark, and that the pieces of the puzzle will readily fit together when the time comes. While strategies don't have to be overly complicated, they are procedures best developed through a combination of knowledge and trading theory, and personal (and often bitter) trading experience.
In the forthcoming segment, we've attempted to outline the foundations of common CFD trading strategies for you, collating the collective knowledge of experienced traders to reflect a true and accurate position of some of the most widely used trading strategies and techniques in the CFD market. While it's up to you which (if any) you choose to implement, it is nevertheless important to bear in mind the value of experience, and to take advantage of the mistakes others have made before you to prevent losing your capital unnecessarily.
Learn from Experience
Likewise, there is really no substitute for experience when it comes to trading other than the knowledge of those that have gone before you, and there are invaluable lessons to be learned from devoting time and energy to reading up on trading do's and don'ts. Like most things in life, there are certain fundamental trading lessons that it pays to learn in the theoretical sphere before you launch unsuspectingly into the markets to learn the hard way.
While there are no hard and fast formulae to which you must adhere when trading CFDs, there are certain fundamental trains of thought that have served traders well over the years, and it pays dividends to familiarise yourself with these strategies – if not for personal profit, to give you an insight into the possible mindsets of other traders. So without further ado, here are a few of those key trading strategies, tips and techniques that will stand you in good stead in your future trading efforts.
Why Is It Important?
One might think why it's so important to have a trading strategy, think again. One has to follow the plan and stick to it. No matter if the markets go south or north, you have to be prepared for it and that's where the strategy comes into play as you can weather the storm without paying much attention. You know your goal and you stick to it.
Always remember, it's your money on the line and you have to stay disciplined and dedicated, make sure you're in control and stick to your own strategy; otherwise, it's pointless. Discipline and experience are the vital ingredients which will turn your losing trades into the winning ones.
Most Commonly Used CFD Trading Strategies
Importance Of Using Strategies
Disciple – you trade CFDs in a disciplined way and stick to the plan.
Entry and Exit – CFD strategies help you to find the best entrance and exit points for the trades.
Limited Risk – Limit the risks with a wise use of orders to make sure the trades stay as planned.
Top broker –  you get to use the brokers who offer the services you truly require.
Test strategies – test your trading strategies as you learn.
Work – you get a chance to improve your strategies and see which work and which don't for you.
CFD Trading Strategies Conclusion
Strategies play a vital roles and following your most profitable ones plays its role; keeping the discipline and sticking to the plan might play even bigger role. It's one thing to have a strategy and deviate from it and it is a totally different thing when you have something that works for you and you follow your plan.
Strategy implies that you have some sort of a system you adhere to and no matter what, you simply follow it and adjust it to your needs when necessary. Trading is like a game of chess… you've got to have your working system and always try to think a few steps ahead.